The Most Energy Efficient Refrigeration and Air Conditioning System in the World.
Installs in 6 out of the 7 continents across 48 separate countries




Clean, free, natural energy with an ROI as low as a matter of months,
with a projected lifespan well in excess of any other system.


Find Out More.
Electricity prices annually continue to rise – to counter this you have two options; renewable energies or reducing demand. Our patented technology can reduce energy consumption by up to 60% on most types of commercial refrigeration and HVAC.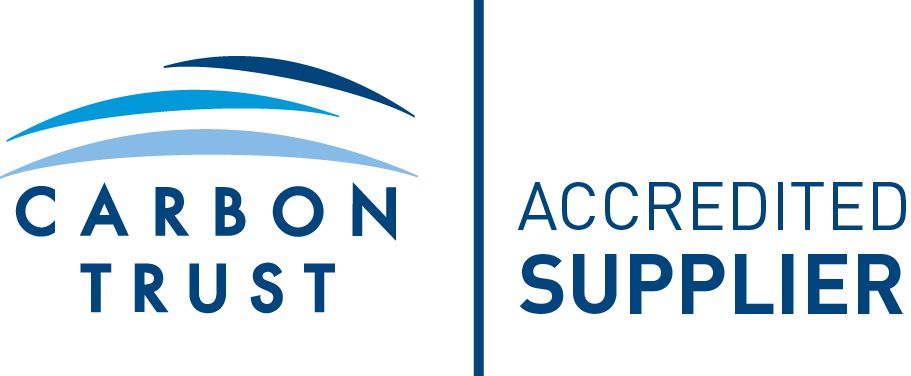 The most efficient refrigeration system on the planet.
Just add sun…The simple facts are that the free thermodynamics improve the already enviable performance of our unit by up to 60%. Nothing can match that efficiency – Fact.
The hotter it gets, the less the compressor works.


Saves vast amounts of energy.


Considerably reduces CO2 emissions.


Eliminates compressor failure due to overheating.


Substantially increases compressor lifespan.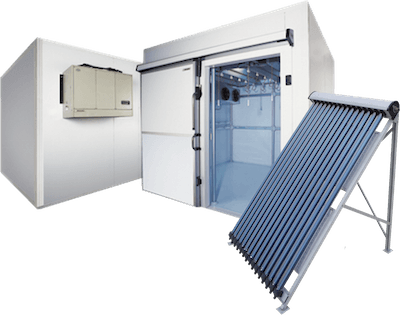 Phenomenal ROI with an unprecedented lifespan.


COP figures (cooling capacity versus power consumption) of over 8 are possible on our multi stage compression systems – just by adding the free energy provided by the sun.


Retrofit systems are available on most types of refrigeration.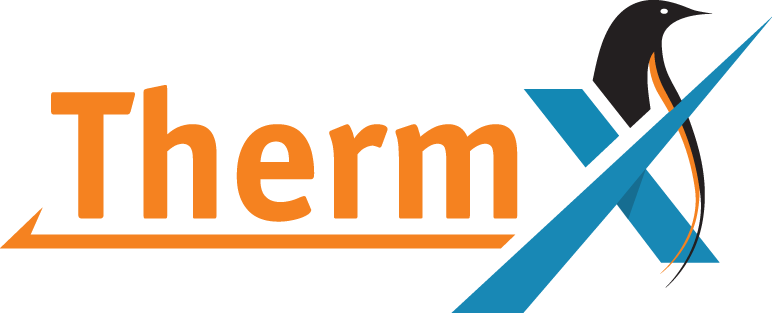 ThermX's ability to massively improve the compressor's capacity substantially reduces waste energy – reducing overhead and therefore increasing profitability.
"Having collectively reduced the energy usage in seven of our sites by an average in-excess of 36%, they were clearly the right partner for this project."
– Richard Cox, Managing Director, Kay Group
"While testing of our first prototypes, the single largest energy consumer in the whole unit continued to be the comfort cooling/heating system. We needed a fix. When our engineers assessed the ThermX™ system combined with the Midea DC Invertor Solar Thermal solution we could not believe the results. On average reducing the trailers total energy consumption by over 70%."
– Andre Champagne, CEO of Hollywood Trucks LLC
An unparalleled innovation in heating and cooling.
Saves vast amounts of energy, and therefore lowers your energy bill significantly.


Massively reduces CO2, helping you reduce your carbon footprint.


Eliminates compressor failure due to overheating, reducing your maintenance costs and increasing lifespan.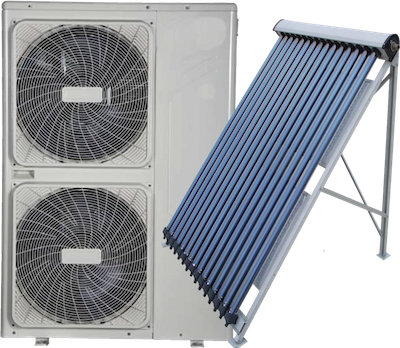 Phenomenal ROI with an unprecedented lifespan.


COP figures (heating capacity versus power consumption) of over 8 are possible.


ThermX™ systems are rated far above A+++ for energy efficiency with an Energy Efficiency Rating (EER) of 6.


When ThermX™ is in operation and the sun is out, no other system in the world can match it for efficiency.
"After testing a single system for 3-months, we are now looking at installing ThermX™ on all process cooling, freezing and chillers throughout the building. Assuming the test figures are realized throughout, we will save in excess of $83,700 – and we will have our investment back within 14 months!"
– Angelo Aquilina, Engineering Plant Maintenance, Golden Harvest
"At the time the ambient temperature begins to warm-up around 8:00am, the power of the machine starts a surprising decline into a 6KW position, and remaining there throughout the day's hottest phase."
– Francisco Javier Vadillo, Chief Engineer – Pizza Hut
SolXEnergy – the only suppliers of this innovative Solar Thermal technology across the world.
Learn More About Us
The ThermX™ system provides energy efficiencies of up to 60% and is manufactured in partnership with the largest DC inverter compressor manufacturers in the world.